Established in North America and Europe, Laporte's mission is to offer high-value engineering services to pharmaceutical, agrifood, and bioindustrial plants.
We are here to help you. Do not hesitate to contact us for all your project needs.
― Daniel Laporte, Founder and President
See our Corporate Social Responsibility Report: 2021 Report
Laporte is a service company, and our engineers provide quality work to our clients by helping them with construction and renovation projects at their plants. We take great pride in seeing a facility that produces food, drugs, or other essential goods for our society operating because of our contributions.
We are ethical professionals serving our clients. We have no privileged relationships, nor do we receive any rebates or commissions from builders, contractors, or other groups involved in our projects, which allows us to make impartial decisions for the benefit of our clients.
Quality and Continuous Improvement
We are specialized in engineering pharmaceutical, agrifood, and bioindustrial plants. This is the heart of our mission, and we are devoted to becoming leaders in these fields. We have worked with some clients for more than 20 years on a multitude of projects ranging from small factory improvements and maintenance to improve product quality and plant efficiency, to major investment projects.
Teamwork, communication, and mutual respect are intrinsic values of our company, not only amongst our employees but also with other professionals, clients, equipment suppliers and manufacturers. Our employees are important and deserve our respect. Thank you all for your extraordinary work.
We have experienced strong organic growth over the past 20 years. This growth would not have been possible without the contribution of employees of all available skills, regardless of their origin. We are an equal opportunity employer, but at Laporte that means so much more to us. Our focus on developing a talented and experienced team has led to valuable contributions from employees from all over the world. We also distinguish ourselves with a very strong female presence (more than a third) even though we work in a traditionally male-dominated field.
There is a very strong sense of entrepreneurship in our company. Some of our employees have moved cities and even countries to open new offices. Our company is growing because our engineers are encouraged to develop business with existing clients and establish relationships with potential new clients. We encourage all development initiatives as long as they are consistent with our mission and values.
Our job is dangerous, especially concerning the start-up phase. From defective equipment and adjusting control sequences to testing cleaning and sterilization procedures and working within a tight start-up schedule, anything can happen. In recent years we have worked in close collaboration with our clients to strengthen our health and safety training and policies to create a safer working environment for our engineers.
Environmentally Conscious
Our planet is at severe environmental risk, and we are all concerned and often helpless against this threat. However, we at Laporte have the technical expertise to reduce the environmental footprint of your projects. We must put even more ingenuity and effort into implementing less energy-intensive processes and reducing waste in our projects. We are also fortunate to work for clients who are developing innovative products. No cause is more worthy of our efforts. It is our duty as engineers.
Laporte is a private company controlled 100% by its directors. We have succeeded in sustaining the company by integrating younger shareholders who can buy shares at an affordable cost and benefit from advantageous financing. As all of our subsidiaries are owned 100% by Laporte, the shareholders own shares in the overall holding company, Laporte & Associates, creating real synergy between the various entities of the company. We have implemented a plan to ensure the representation of each region in proportion to its level of activity.
Our job is demanding but much more pleasant when we do it with joy and good humor!
Company Evolution
1999
2000
2003
2004
2005
2006
2007
2009
2010
2013
2015
2017
2018
2019
2020
2021
2022
Daniel Laporte founded Laporte Experts Conseils.

Opening of the Montreal office offering process and mechanical engineering services to the pharmaceutical industry.
First food and beverage project at the Molson brewery in Montreal.
Opening of the Quebec office.
By the end of the year the company has 10 employees.
Opening of the Toronto office.
Opening of the Vancouver office through David Cyr's relocation.
Dave Lalancette, Michel Gigon, François Landry, and Harold Martineau join Daniel Laporte as shareholders of the company, at 20% each.
By the end of the year the company has 30 employees.
Addition of automation and validation to our offered services.
First project in Europe, in Auvergne (France), on behalf of the Lallemand company.
Significant increase in our number of food & beverage clients.
Laporte becomes the primary project consultant for some major pharmaceutical and food and beverage companies, offering a complete range of engineering services including filling and packaging.
By the end of the year the company has 70 employees.
Opening of the European office, Laporte Euro, located in Nantes, France and managed by Pierre Thibaud.
Integration of four junior shareholders to ensure the sustainability of the company: David Cyr, Émilie Pelletier, Pierre Thibaud, and Samuel Hillman.
Laporte Euro acquires Delta Field in Lyon (7 employees) thus establishing a third office in France.
By the end of the year the company has 200 employees.
Opening of an office in Chicago, Illinois.
Opening of a new office in St-Hyacinthe, Quebec and in Pau, France through the relocation of Jean-Pierre Carrara.
Maxime Dubois takes over management of the Lyon, France office.
Jeff Babuin, president of Erichson – an electrical engineering company, and 5 employees join Laporte Engineering.
Laporte celebrates its 20-year anniversary in February with a big party at Club Soda in Montreal!
Greg Scrivener, president of Cold Dynamics – a company specializing in industrial refrigeration, and 4 employees join Laporte Engineering.
The engineering company IPSB, based in Fontainebleau (south of Paris) and specializing in industrial biotechnology, and its 40 employees join the group as a wholly owned subsidiary, becoming Laporte's fifth engineering company. Jean-Manuel Morant, director of IPSB, becomes a member of the board of directors of Laporte & Associates.
Today Laporte has more than 330 employees, including twenty shareholders, nearly 300 loyal clients and has worked more than 3,000 factory projects in North America and Europe.
Several projects were stopped or put on hold in the spring and summer due to COVID-19. This period was followed by a strong rebound of our activities in the fall.
The engineering firm IPSB, based in France and specialized in agroindustry and bioindustry, joins the Laporte group.
Opening of a new office in Belgium managed by Cédric Pronchery.
Strong recovery in our business sectors, which translates into an increase in our team: Laporte now has 475 employees.
Board of Directors
Donna Thiffault
, Eng., M.Eng.
Donna is originally from the Mauricie region of Quebec. She graduated as a chemical engineer in 2001 at the University of Sherbrooke and additionally completed a master's degree in chemical engineering with a biopharmaceutical profile in 2008 at the École Polytechnique de Montréal. She worked for two years in the manufacture of chemical products for the food industry before joining the Laporte team in 2003, where she became a shareholder in 2019. Donna is director of major projects and co-manager of the biopharmaceutical process engineering department of the Montreal office. Donna loves the outdoors, traveling and relaxing by playing the piano.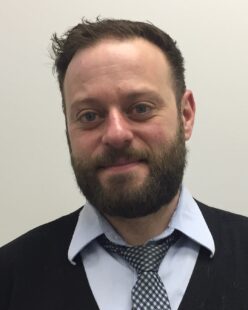 Nelson was born in Montreal to Portuguese parents. He has both Canadian and Portuguese nationalities. He is fluent in Portuguese, French, and English. He graduated from UQAM in 2001 in Biological Science with a specialization in molecular and cellular biology. After five years in a biopharmaceutical vaccine production plant, he became a validation consultant. Nelson joined Laporte in 2011 and became a shareholder in 2019. He is a validation and compliance project manager in the Montreal office. Nelson is an avid traveler having visited over 25 countries. He enjoys outdoor, nautical activities: SUP, kayak, scuba diving. He loves collecting Port and Gin from around the world.
Daniel Laporte
, Eng., M. Sc.
Daniel is from Montreal. He graduated with a mechanical engineering degree in 1987 from École Polytechnique de Montréal. After completing a solo round-the-world tour, he worked for 10 years in an engineering office while earning a Master's in Operations Management at the University of Manchester Institute of Science and Technology (UMIST) in England. A formally fervent soccer player, Daniel enjoys long outdoor hikes and he is an avid skier (cross-country, downhill, and alpine touring).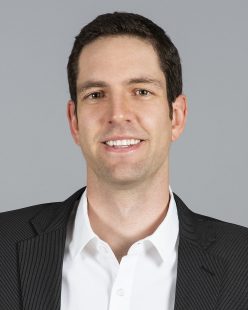 Samuel is from Sherbrooke, Quebec. He graduated as a biotechnology engineer in 2007 from the University of Sherbrooke. He immediately joined Laporte and became a shareholder in 2011. Samuel is a project manager with strong expertise in processes and automation. Samuel loves biking and downhill skiing when he is not renovating his house.
Dave is from Alma, Quebec. He graduated as a mechanical engineer in 1996 from the University of Sherbrooke. He worked for four years in the pharmaceutical industry (Pharmascience and Formulex). He joined Laporte in 2000 and became a shareholder in 2004. Dave has greatly contributed to the development of our food business and is now president of Laporte Experts Conseils, the Quebec branch of Laporte.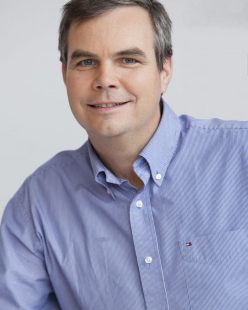 François is from Hull, Quebec. He graduated as a mechanical engineer in 1989 from the École Polytechnique de Montréal. After 10 years in consulting and factory engineering, François joined Laporte in 2000 and became a shareholder in 2004. He is now the director of the Montreal office. François is a SAAB car collector and a fan of long motorcycle rides.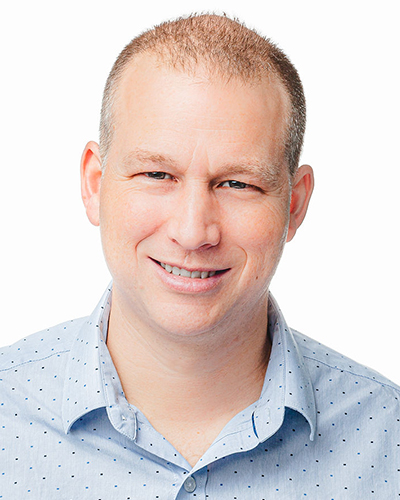 David is from Thetford Mines, Quebec. He graduated in 2000 from L'École de Technologie Supérieure in Montreal. After working for a year for a ventilation contractor, David joined Laporte in 2001. He then moved to Vancouver in 2004 to start a new Laporte office. David has been a shareholder since 2013 and today he leads Laporte Engineering, a team of more than 50 people with offices in Toronto, Winnipeg, Calgary, Edmonton and Vancouver. David plays hockey and enjoys renovating houses!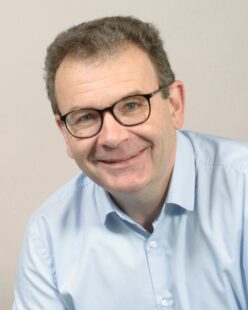 Jean-Manuel is from the North of France. He graduated with a food process engineering degree in 1988 from the National Agronomic Institute of Paris-Grignon. He started as a project engineer in a food processing research & development center. He then held various factory positions in the sugar industry from 1992 to 2003 in France and in the Eastern countries, before joining IPSB. He enjoys outdoor activities on the water and in the mountains.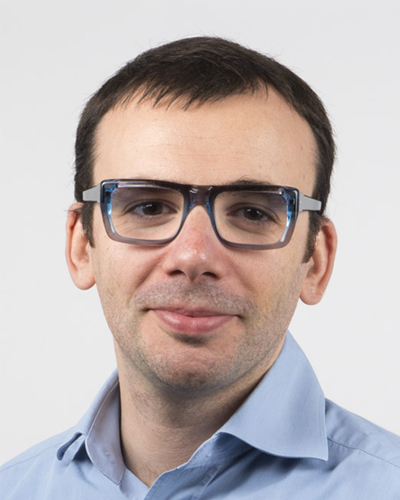 Pierre is from Châtellerault, France. He graduated as an engineer from the École des Mines d'Albi in 2002.  He worked for the firm Morel and then joined Laporte in 2010 and started Laporte Euro, which has around 50 employees today. Pierre has been a Laporte shareholder since 2013. He is always ready to party!
Ken is from Lac Saint-Jean, Quebec. He graduated as a chemical engineer in 2005 from the University of Laval in Quebec and worked for four years as a process engineer in petrochemicals before joining Laporte in 2009. He worked on several pharmaceutical projects in Canada and the United States. Ken assumed the presidency of Laporte Consultants Corp in the USA in 2018, at which time he also became a shareholder. He is a big fan of video games, always ready for a challenge!